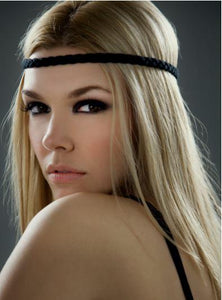 Steele: Gorgeous vintage Fenton perfume bottles
When you are searching for something like this
perfume
bottle online, please take the time to really look at the many variations of styles as well as colors. Fenton definitely was and still is well known for their exquisite taste in the designs as well as the coloring. However, just a quick reminder: Fenton closed down permanently now — unless the molds and rights have been sold to another company, there won't be too many replications until much later down the road. Glass identification can be very difficult at times but with the famous "F" on the bottom of the later Fenton pieces, it will still be a great find when you do find it on any market or website. 
Platinum Deluxe®
cosmetics

Olivia Putman Designs Limited Edition L'Air du Temps Bottle
RIS — Designer Olivia Putman has left her mark on the newest L'Air du Temps limited-edition bottle, which is due out worldwide in early May.123fragrance.net
"It's been my perfume for years," she said of the Nina Ricci scent that was launched post-World War II, in . "I really wanted to bring something precious to it and something light at the same time." 123fragrance.net
The original L'Air du Temps bottle, created by Robert Ricci and Marc Lalique, had doves engraved in its stopper and contained the eau de parfum juice by perfumer Francis Fabron. Three years later, Ricci and Lalique introduced another flacon for the scent with a pair of doves kissing, which remains its iconic bottle.